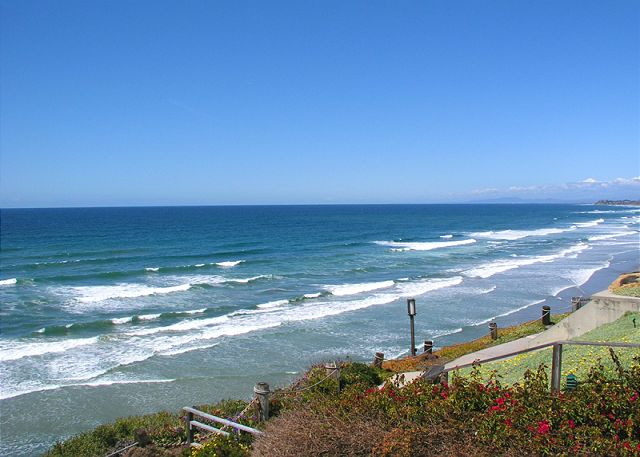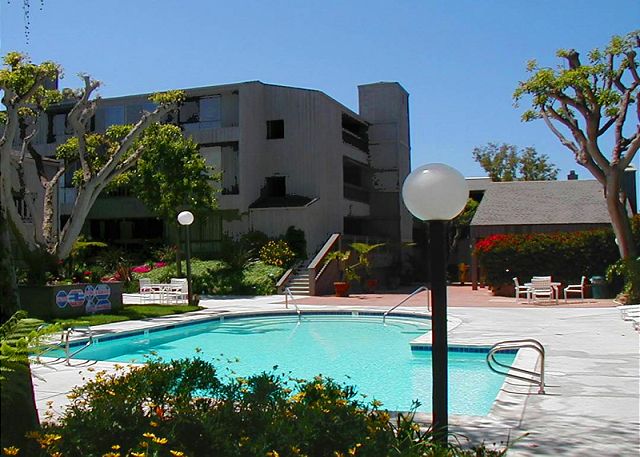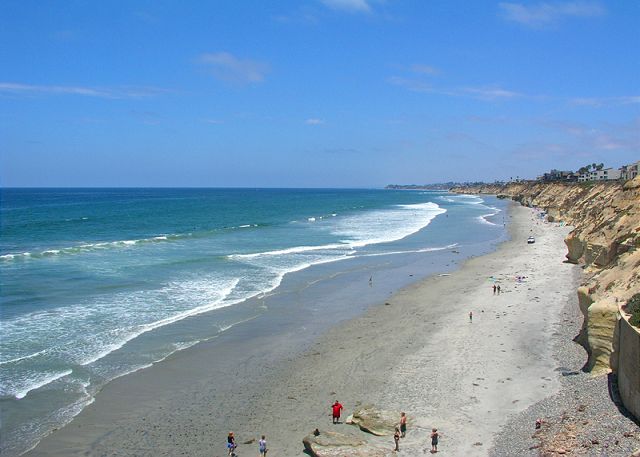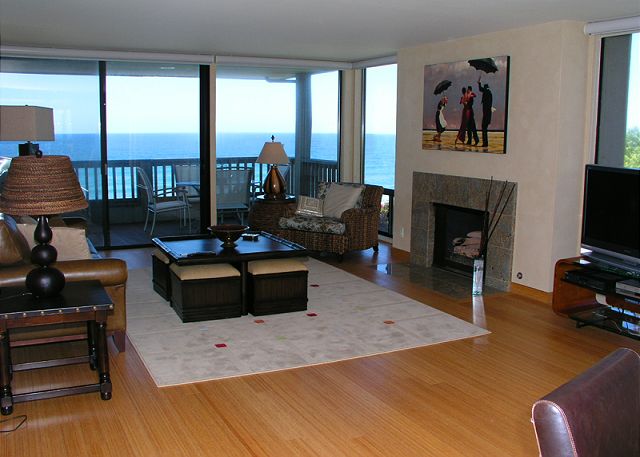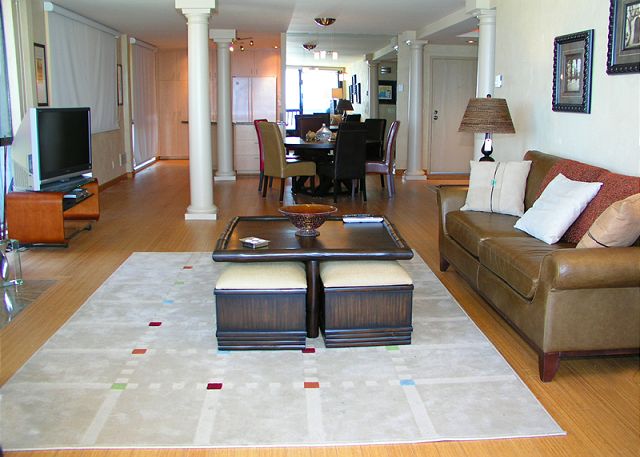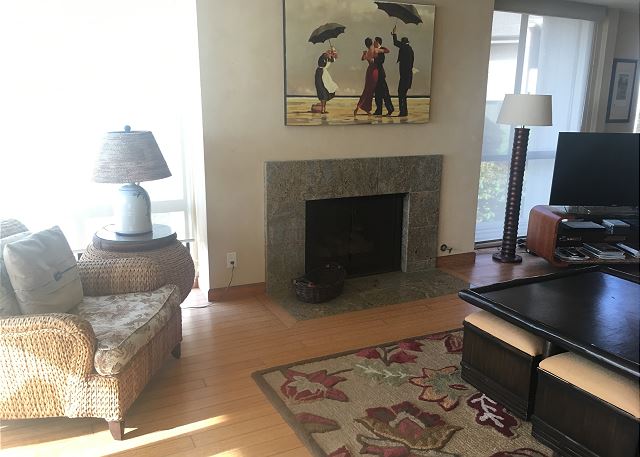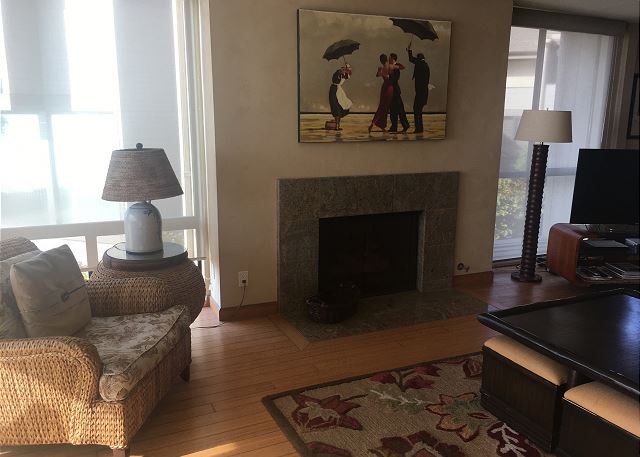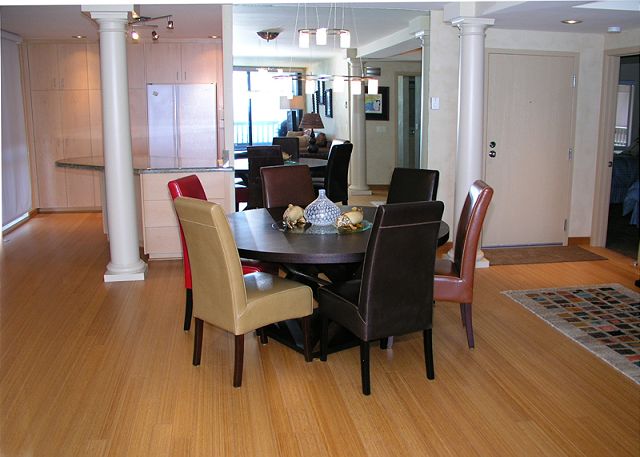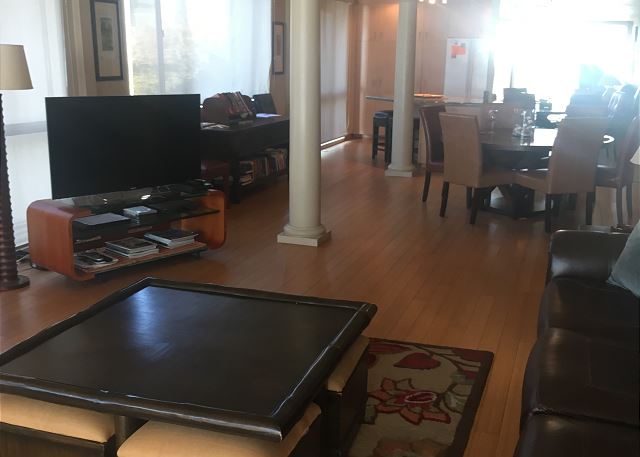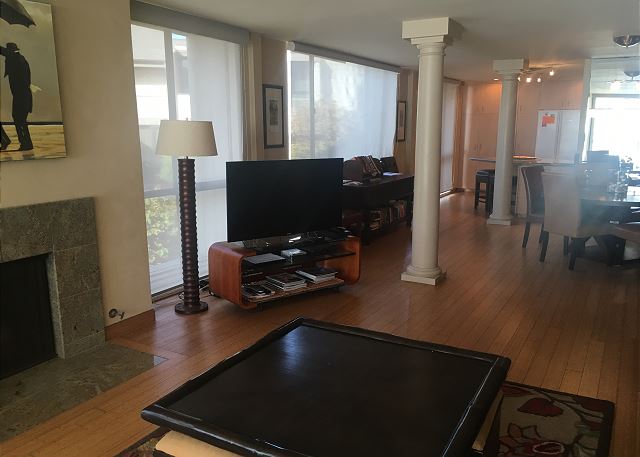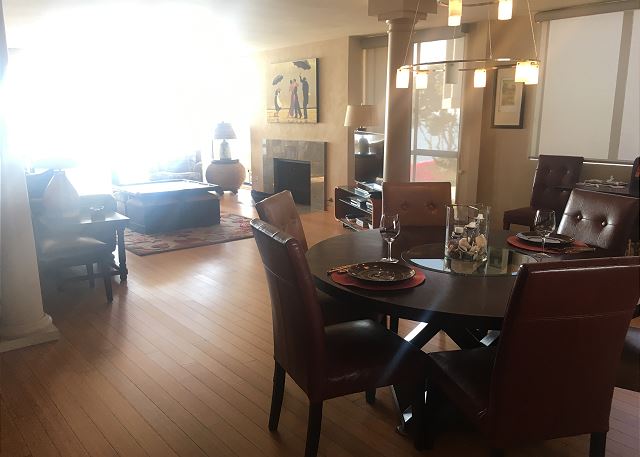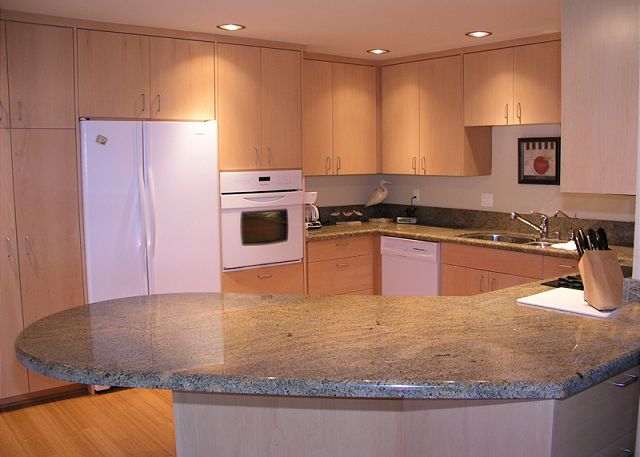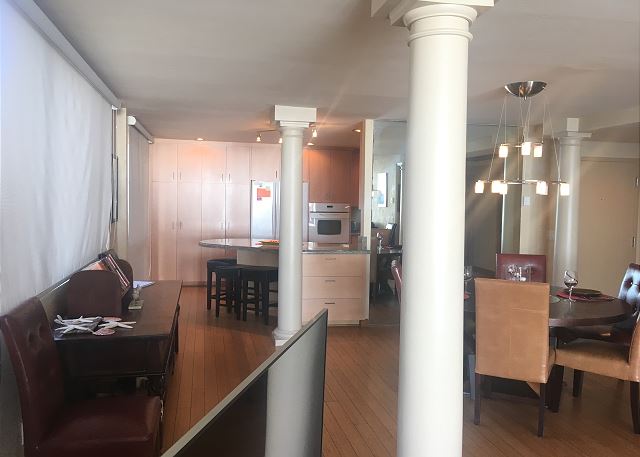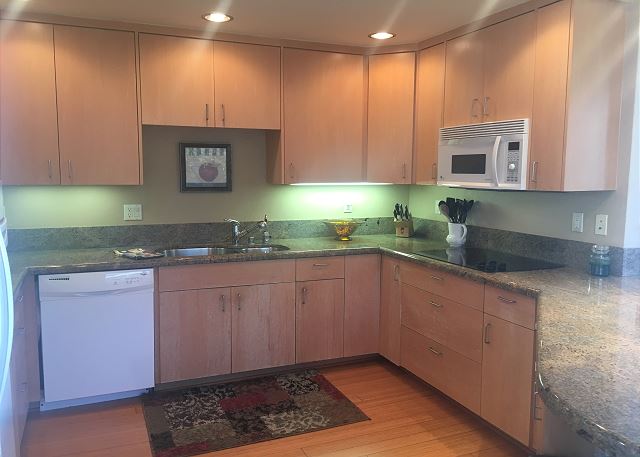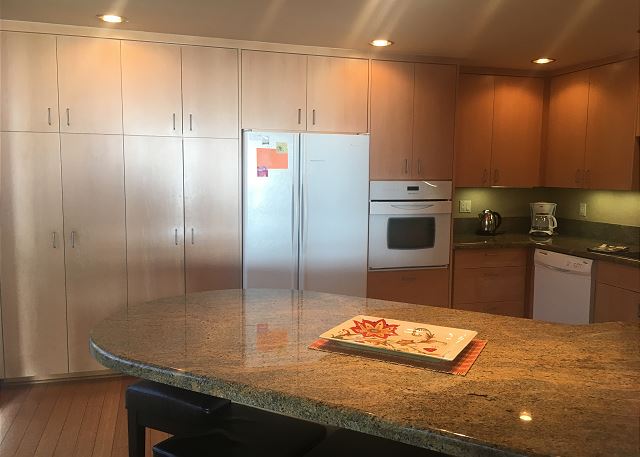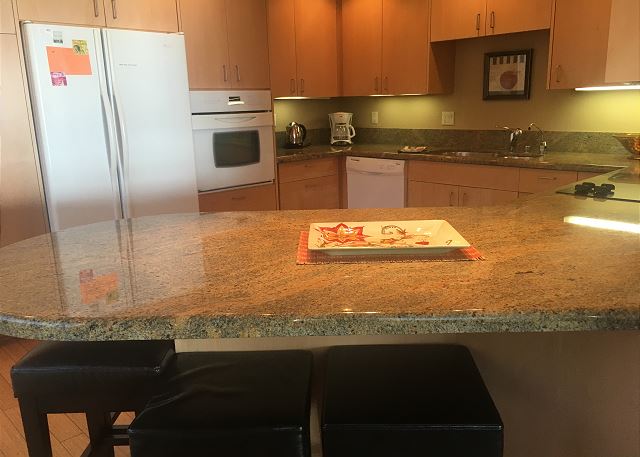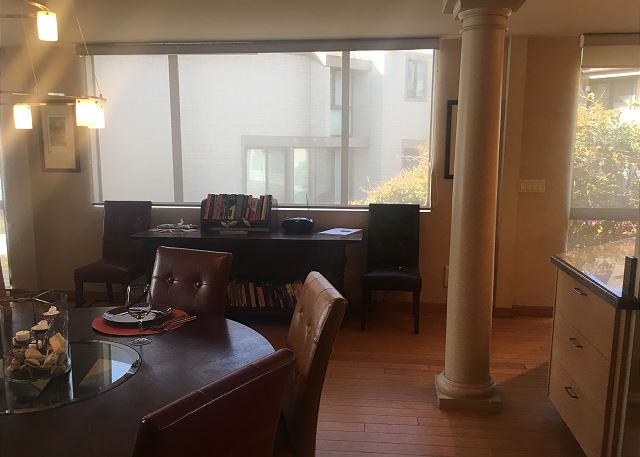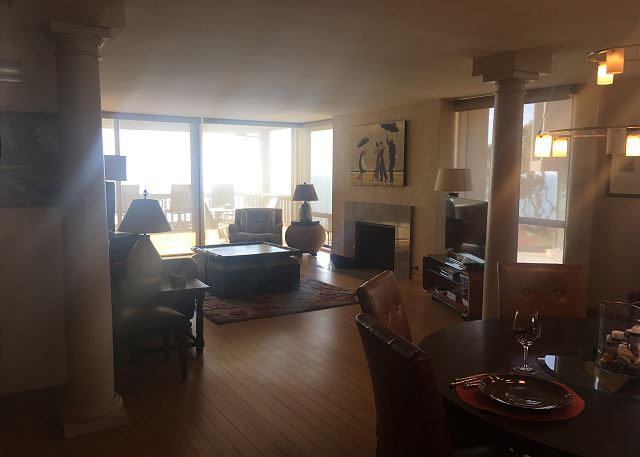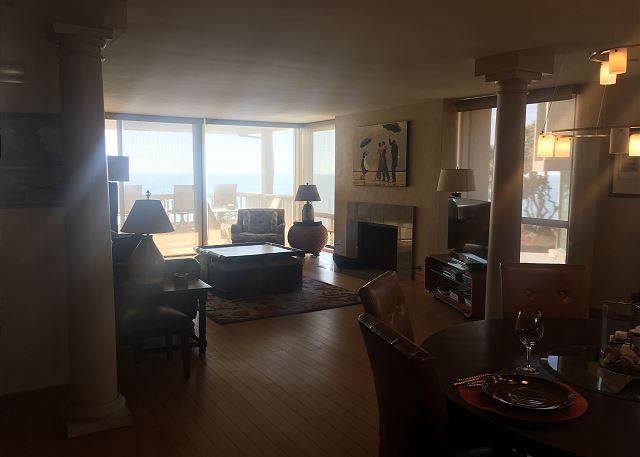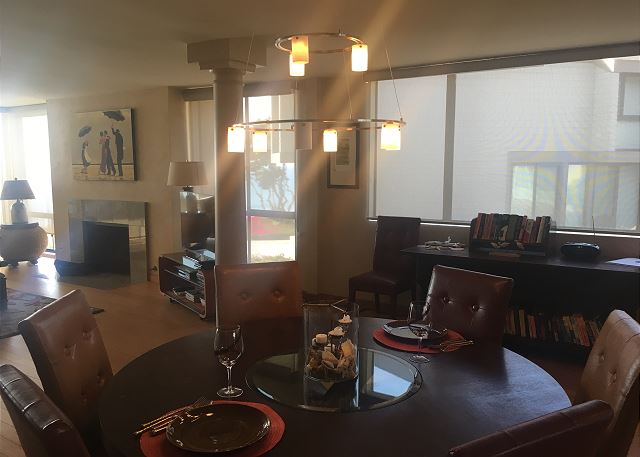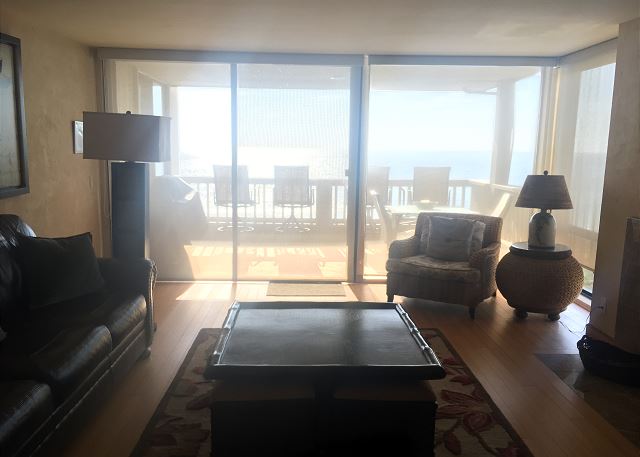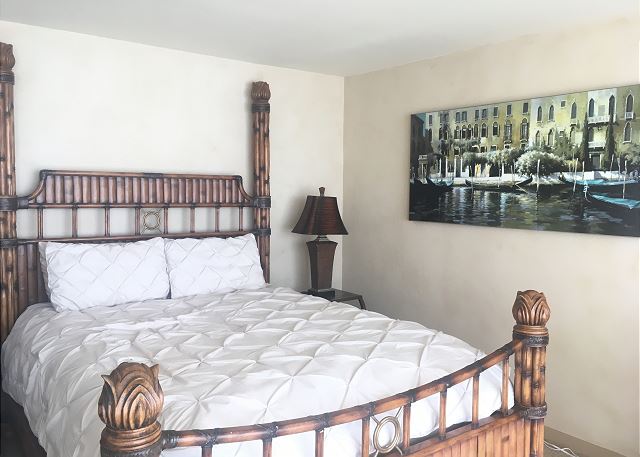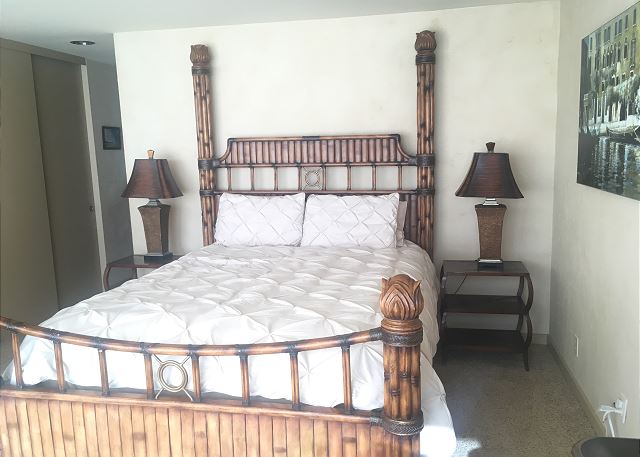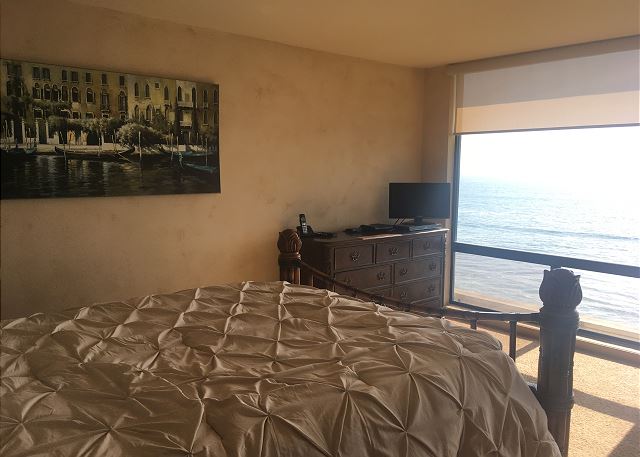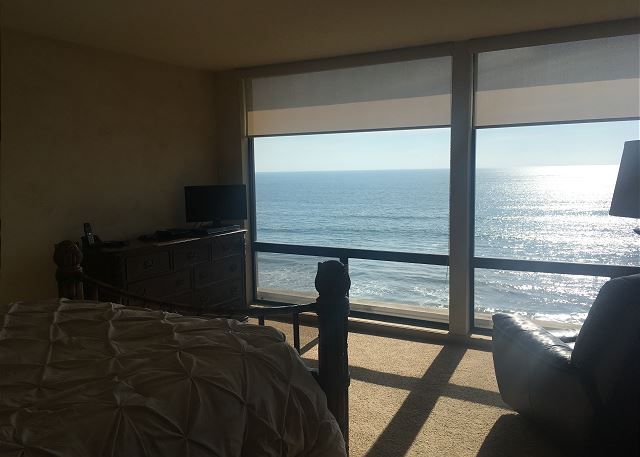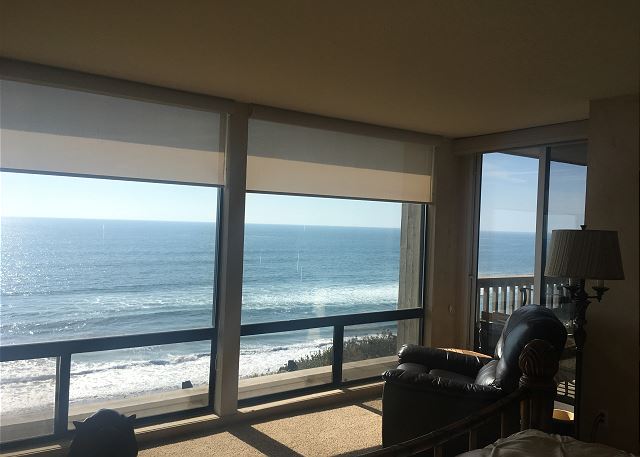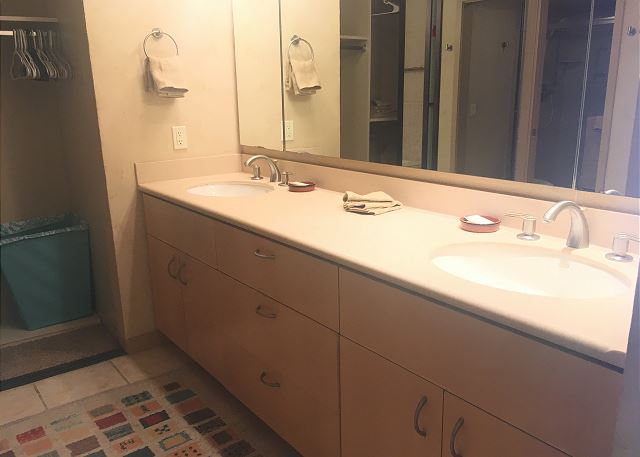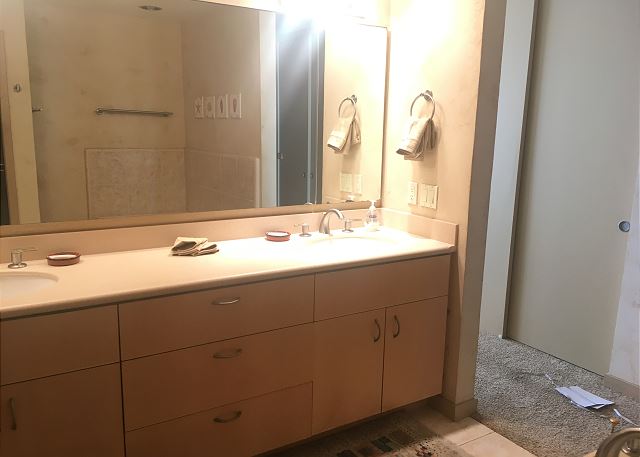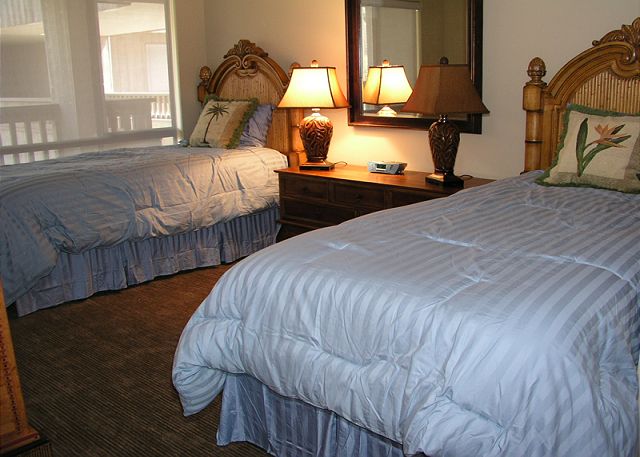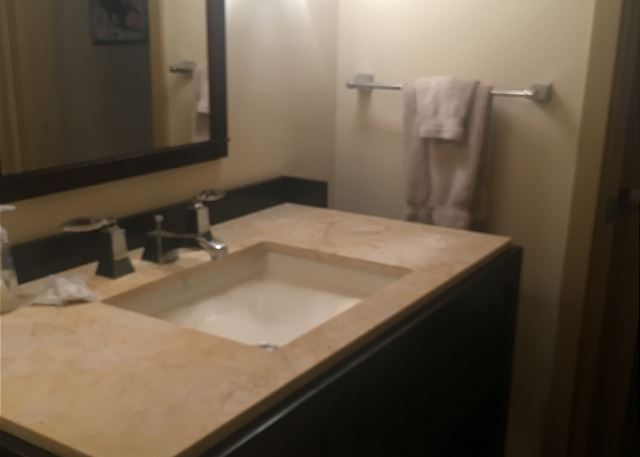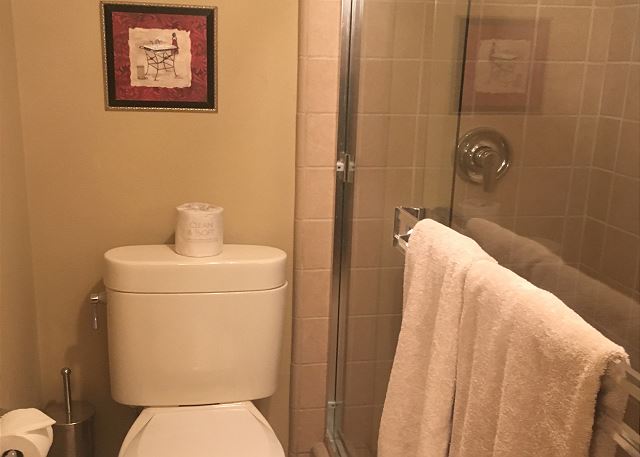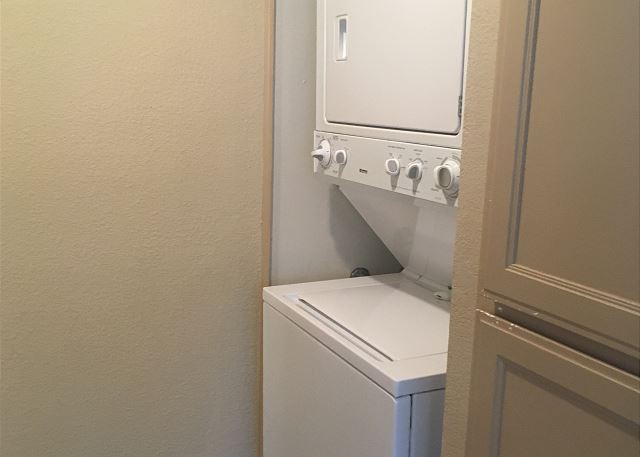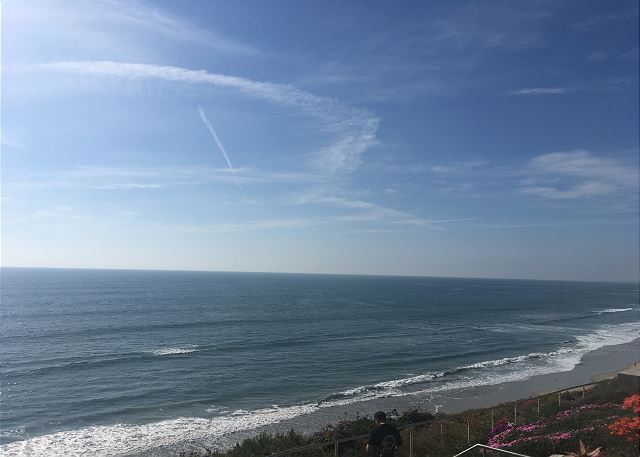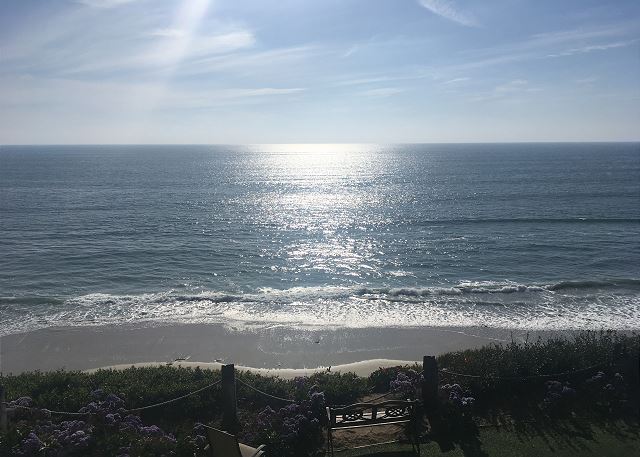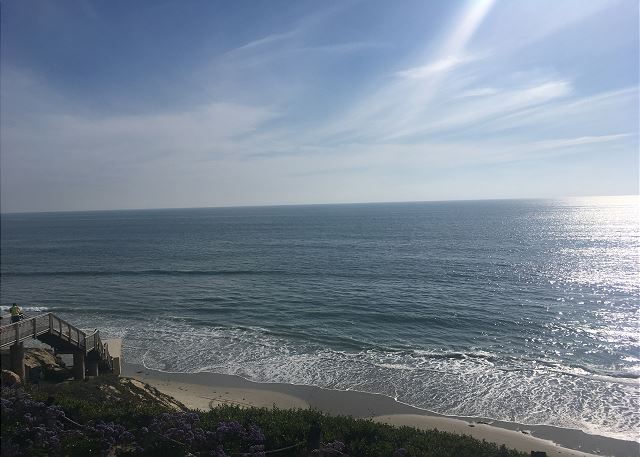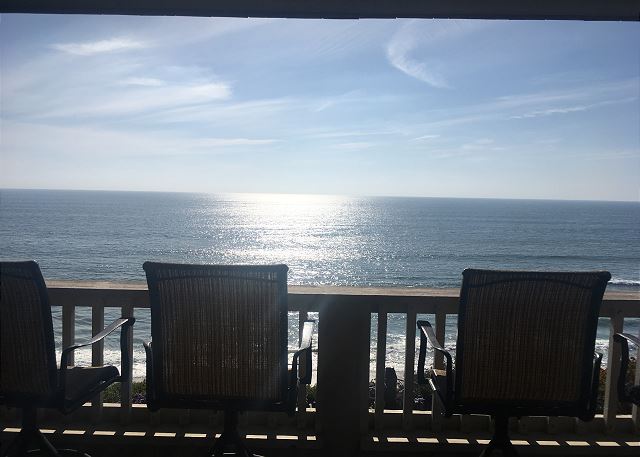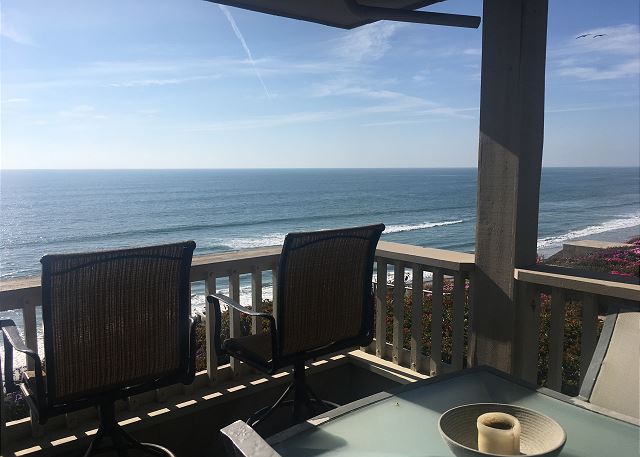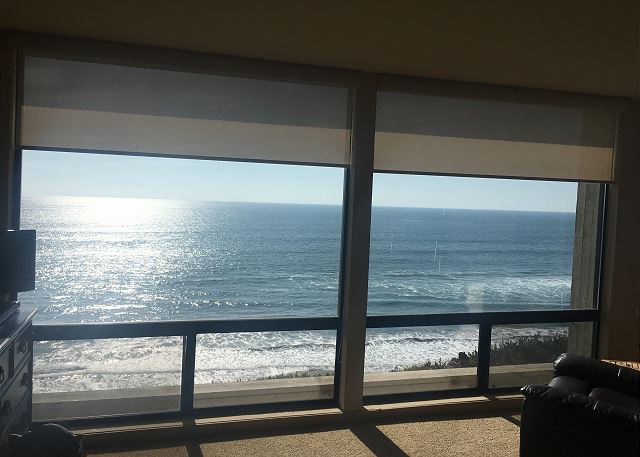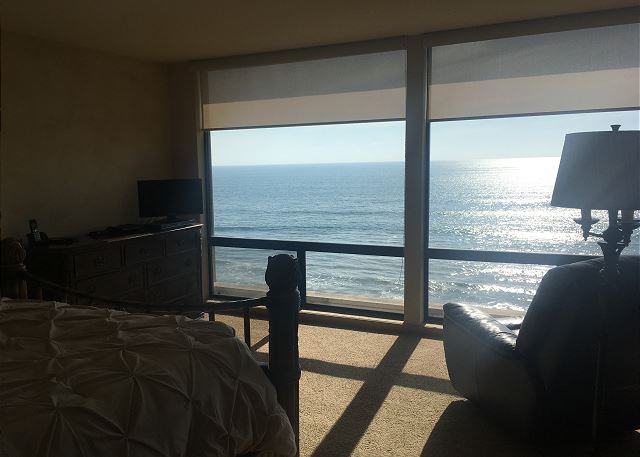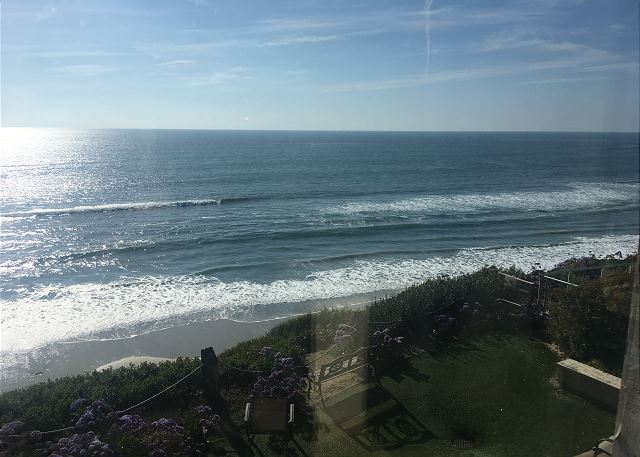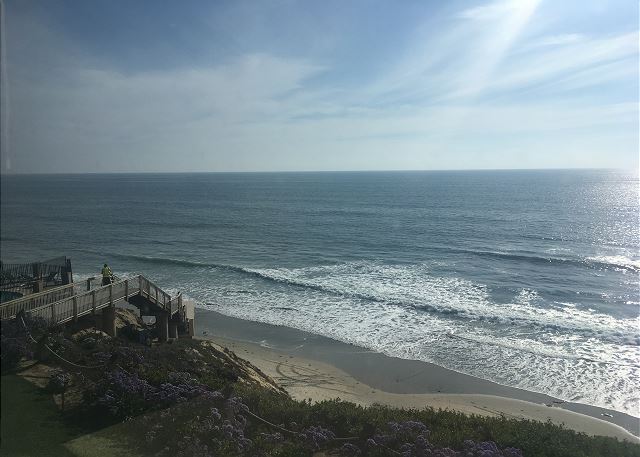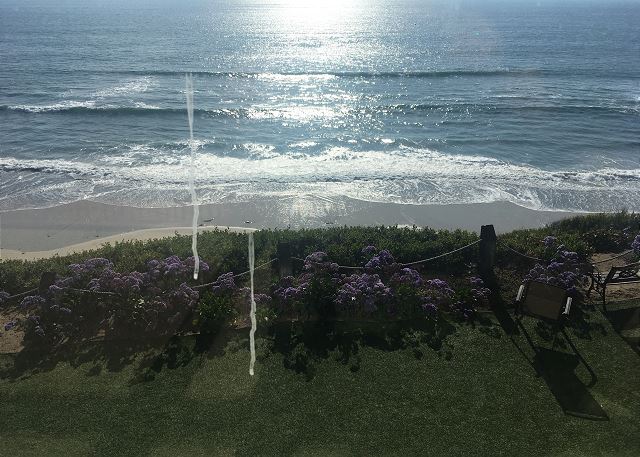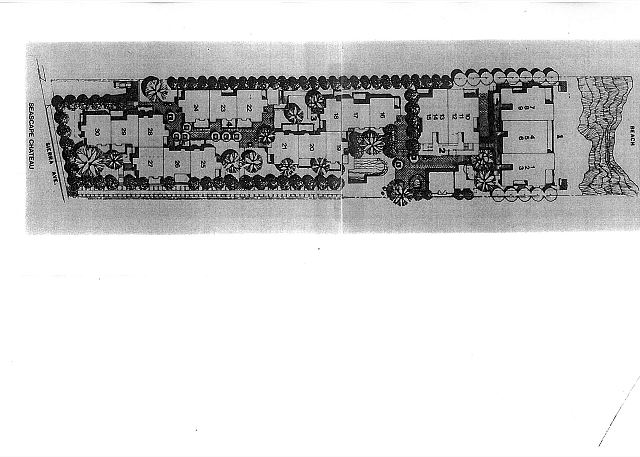 Book Your Stay!
Select your arrival and departure dates below to reserve this unit.


Sandy Toes, Sun Kissed Nose - 2BR Oceanfront CHAT2
2 BR | 2 BA | Sleeps 5
Sandy Toes and a Sun Kissed Nose!

Come feel the wind in your hair while vacationing in this 1500 sq. ft. condo. Located in the popular oceanfront complex, Seascape Chateau.

This oceanfront, 2BR/2BA, corner unit makes a perfect vacation spot. Imagine waking up to spectacular ocean views in the oceanfront master bedroom. Spending your days on the beach using the private beach access gate to the public stairs and spend your evenings on the oceanfront deck grilling and watching unforgettable sunsets. This condo features a large flat screen TV and includes wireless internet.

Note: This property requires a 7 night minimum stay.
1 assigned, secure parking space

Vacation in Solana Beach where you can experience the beauty of the beach, the excitement of Del Mar Racetrack, the fun of Lego Land, San Diego Zoo, and Sea World.


Rates

Begins
Ends
Daily
Weekly
Monthly
Apr 01, 2018
Jun 15, 2018
$1,995
Jun 16, 2018
Sep 03, 2018
$2,966
Sep 04, 2018
Dec 31, 2018
$2,055
$4,545
Jan 01, 2019
Mar 31, 2019
$2,117
$5,347
*
Rates do not include fees.
Linens
Washer & Dryer
High Speed Internet
Nearby ATM
Nearby FedEx
Nearby Golf Course
Nearby Internet Cafe
Nearby Kinkos
Nearby Post Office
Cable Television
DVD Player
Multiple TV's
Television
VCR
Coffee Maker
Cookware
Dishwasher
Full Kitchen
Ice Maker
Microwave
Oven
Refrigerator
Stove
Toaster
Utensils
Balcony
BBQ Grill
Beach Walking
Beachcombing
Biking
Boating
Boogie Boarding
Deck
Deep Sea Fishing
Fishing
Gas Grill
Hiking Trails
Hot Tub
Jet Ski Rental
Ocean Kayaking
Rollerblading
Shared Swimming Pool
Sight-Seeing
Snorkeling
Surf Fishing
Surfing
Swimming
Walkway to Water
Wildlife Viewing
Wind Surfing
Beach
Library
Miniature Golf
Movie Theatre
Theme Park
Water Park
Area Fitness Center
Craft Shopping
Medical Services Nearby
Nearby Grocery
Outlet Shopping
Shopping
Ballet
Baseball Park
Dance
Football Stadium
Lighthouse
Military Base
Museums
Symphony Orchestra
Theatre
Exceptional Sunsets
Exceptional Views
Near Beach
On Beach
May 2018

| S | M | T | W | T | F | S |
| --- | --- | --- | --- | --- | --- | --- |
| | | 01 | 02 | 03 | 04 | 05 |
| 06 | 07 | 08 | 09 | 10 | 11 | 12 |
| 13 | 14 | 15 | 16 | 17 | 18 | 19 |
| 20 | 21 | 22 | 23 | 24 | 25 | 26 |
| 27 | 28 | 29 | 30 | 31 | | |
June 2018

| S | M | T | W | T | F | S |
| --- | --- | --- | --- | --- | --- | --- |
| | | | | | 01 | 02 |
| 03 | 04 | 05 | 06 | 07 | 08 | 09 |
| 10 | 11 | 12 | 13 | 14 | 15 | 16 |
| 17 | 18 | 19 | 20 | 21 | 22 | 23 |
| 24 | 25 | 26 | 27 | 28 | 29 | 30 |
July 2018

| S | M | T | W | T | F | S |
| --- | --- | --- | --- | --- | --- | --- |
| 01 | 02 | 03 | 04 | 05 | 06 | 07 |
| 08 | 09 | 10 | 11 | 12 | 13 | 14 |
| 15 | 16 | 17 | 18 | 19 | 20 | 21 |
| 22 | 23 | 24 | 25 | 26 | 27 | 28 |
| 29 | 30 | 31 | | | | |
August 2018

| S | M | T | W | T | F | S |
| --- | --- | --- | --- | --- | --- | --- |
| | | | 01 | 02 | 03 | 04 |
| 05 | 06 | 07 | 08 | 09 | 10 | 11 |
| 12 | 13 | 14 | 15 | 16 | 17 | 18 |
| 19 | 20 | 21 | 22 | 23 | 24 | 25 |
| 26 | 27 | 28 | 29 | 30 | 31 | |
September 2018

| S | M | T | W | T | F | S |
| --- | --- | --- | --- | --- | --- | --- |
| | | | | | | 01 |
| 02 | 03 | 04 | 05 | 06 | 07 | 08 |
| 09 | 10 | 11 | 12 | 13 | 14 | 15 |
| 16 | 17 | 18 | 19 | 20 | 21 | 22 |
| 23 | 24 | 25 | 26 | 27 | 28 | 29 |
| 30 | | | | | | |
October 2018

| S | M | T | W | T | F | S |
| --- | --- | --- | --- | --- | --- | --- |
| | 01 | 02 | 03 | 04 | 05 | 06 |
| 07 | 08 | 09 | 10 | 11 | 12 | 13 |
| 14 | 15 | 16 | 17 | 18 | 19 | 20 |
| 21 | 22 | 23 | 24 | 25 | 26 | 27 |
| 28 | 29 | 30 | 31 | | | |
November 2018

| S | M | T | W | T | F | S |
| --- | --- | --- | --- | --- | --- | --- |
| | | | | 01 | 02 | 03 |
| 04 | 05 | 06 | 07 | 08 | 09 | 10 |
| 11 | 12 | 13 | 14 | 15 | 16 | 17 |
| 18 | 19 | 20 | 21 | 22 | 23 | 24 |
| 25 | 26 | 27 | 28 | 29 | 30 | |
December 2018

| S | M | T | W | T | F | S |
| --- | --- | --- | --- | --- | --- | --- |
| | | | | | | 01 |
| 02 | 03 | 04 | 05 | 06 | 07 | 08 |
| 09 | 10 | 11 | 12 | 13 | 14 | 15 |
| 16 | 17 | 18 | 19 | 20 | 21 | 22 |
| 23 | 24 | 25 | 26 | 27 | 28 | 29 |
| 30 | 31 | | | | | |
January 2019

| S | M | T | W | T | F | S |
| --- | --- | --- | --- | --- | --- | --- |
| | | 01 | 02 | 03 | 04 | 05 |
| 06 | 07 | 08 | 09 | 10 | 11 | 12 |
| 13 | 14 | 15 | 16 | 17 | 18 | 19 |
| 20 | 21 | 22 | 23 | 24 | 25 | 26 |
| 27 | 28 | 29 | 30 | 31 | | |
February 2019

| S | M | T | W | T | F | S |
| --- | --- | --- | --- | --- | --- | --- |
| | | | | | 01 | 02 |
| 03 | 04 | 05 | 06 | 07 | 08 | 09 |
| 10 | 11 | 12 | 13 | 14 | 15 | 16 |
| 17 | 18 | 19 | 20 | 21 | 22 | 23 |
| 24 | 25 | 26 | 27 | 28 | | |
March 2019

| S | M | T | W | T | F | S |
| --- | --- | --- | --- | --- | --- | --- |
| | | | | | 01 | 02 |
| 03 | 04 | 05 | 06 | 07 | 08 | 09 |
| 10 | 11 | 12 | 13 | 14 | 15 | 16 |
| 17 | 18 | 19 | 20 | 21 | 22 | 23 |
| 24 | 25 | 26 | 27 | 28 | 29 | 30 |
| 31 | | | | | | |